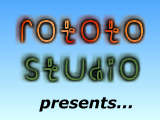 News
April 12, 2013
Smart Lines available in the Ubuntu Software Center
Finally, Smart Lines is available again, but this time only for Ubuntu/Linux for the time being. Just open the Ubuntu Software Center and it should be there, in the "What's new" list! Or head to the "Board games" category.


March 9, 2012
Bugfix for Squares on Firefox
A few days ago it was brought to my attention (thanks Marc!) that Squares didn't work anymore under Firefox. It turns out it was due to a change in Firefox 4 which ignores the HTML 4.01 spec and follows HTML 5 spec instead... Anyway now it should be working again!


April 6, 2006
Smart Lines no longer available
Unfortunately, Smart Lines has to be removed for the time being. Thanks again to everyone who registered it! You are still able to re-download the full version if you need.


July 22, 2005
A free online game: Squares
I have just finished working on a free online puzzle game: Squares. This new original game is so simple that it will make your brain fry! ;)

Perfect for coffee break, it should work on all web browsers and doesn't require any installation. No Java, no ActiveX, no virus, no spyware, no ads; it's just for your pleasure! (And mine :))

Will you beat the high-score?


May 28, 2005
Smart Lines 1.2
The new version of Smart Lines comes with a lot of improvements:
First of all, Smart Lines is now available for MacOS X as well as Windows!
The new "Master" difficulty level will turn your brains upside-down. If you found the "Expert" level easy to beat, you should try this one :).
Don't wait for the computer to play in "Expert" mode: the AI has been optimised to play 10 times faster!
Enjoy five new beautiful background pictures, one per difficulty level.
Stars appear in the easy difficulty levels to show you the lines of 3 spheres so that you don't miss them. This makes the game easier and funnier!
Reworked tutorial messages.
The game is automatically saved if you quit a game in progress.
The demo version gives you access to more levels than previously.
This update is free if you already bought the game. Get it by entering your email address on the support page.

Enjoy :)


April 4, 2005
Bytten's Ernies 2005
Smart Lines was awarded "Most artistic game" in Bytten's Ernie 2005 Awards! The games which got these awards where selected from all 110 games reviewed by Bytten since they started 2 years ago.


March 22, 2005
Progress update
Just a small news item to keep you informed on what's going on here. I've been working on the MacOS X version of Smart Lines, on which progress has been going very nicely. The next update will be available for both MacOS X and Windows!

The game is also running in a Linux PPC (PowerPC) version, but it requires more work to be releasable. Please tell me if you are interested.

By the way, two very nice reviews have been published on the web since the beginning of the year: Bytten gave a tremendous 96% rating to Smart Lines, and GameVortex rated Smart Lines 85%.


December 21, 2004
CD covers for Smart Lines
If you thought about giving Smart Lines as a present for Christmas but wanted something physical to gift-wrap, these CD covers are for you!


December 16, 2004
New version of Smart Lines for download!
Just in time for Christmas, this update brings you a few nice features:
a Christmas theme with new graphics, sounds and music!
a bigger window and full-screen support
improved graphics and sounds for the classic theme
a faster computer opponent in expert mode (easier opponents still play at once, of course)
the music pauses when the game is reduced to the task bar
a german translation, making the game available in English, French and German now
Have fun!


September 19, 2004
Smart Lines is available!
Smart Lines is finally available! Starting from today, you can try the free demo, and buy the full version of the game.


June 9, 2004
Newsletter ready
You can now subscribe to our low traffic newsletter to get information about new game releases, updates and special offers.


June 2, 2004
www.RototoStudio.com opens!
Welcome to our brand new web site, home of Smart Lines, the intelligent four in a row game in 3D!

In a few days, you will be able to subscribe to our newsletter and be informed as soon as Smart Lines is ready.