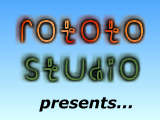 Smart games
---
December 9, 2023
---
Downloadable games:
· Smart Lines
Free online games:
·
Squares
·
News
·
Support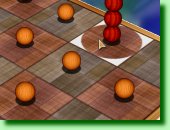 Click the picture to view it in full size

Smart Lines takes the simple concept of aligning 4 balls of the same color, horizontally, diagonally, or vertically, and places it in a full 3D playing board.

Prepare traps to force your opponents into playing where you want, or rely on the piles of balls covering the board to hide the line you're secretly building... But remember: the first one to connect four balls in line wins, so don't let your opponent surprise you!




Hours of fun are guaranteed:
Enchanting animations and music
Difficulty levels for everyone
Simple mouse-driven user interface
In-game help
Easy to learn, but challenging!
Two players mode for family fun!
Favours training your spatial and long-range thinking skills
Only 2 to 15 minutes per game: ideal for a short break!
What the press says:
"(...) everything about this game is stylish and beautiful. (...) The simplicity and beautiful elegance of Smart Lines turns an easy to understand concept into something that pleases on all levels."
Bytten - Gold Star Award - Most Artistic Game Award - 96%
"Smart Lines is a board game that any office worker should be proud to have on their computer"
GameVortex - 85%
System requirements
a mouse or similar pointing device
working 3D acceleration hardware
a Linux distribution from the last 3 years (x86 32 bit or 64 bit)
Smart Lines is currently available in the Ubuntu Software Center, board games category.